Akita Puppies for Sale near Chesapeake, Ohio, USA, Page 1 (10 per page)
Akita Litter of Puppies for Sale near Ohio, CHESAPEAKE, USA. ADN-266164. Akita Puppies
Akita Puppies
Date listed: 06/13/2021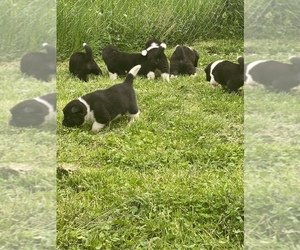 Litter of 7
Breed:

Price:

$650

Nickname:

Litter of 7

Gender:

Male(s) and Female(s)

Age:

10 Weeks Old

Location:

Distance:

Aprox. 0.4 mi from Chesapeake
4 Akita puppies, Mom and Dad are full breed American Akita's. Well behaved, love children, attention seekers. Mom is mostly black with white socks, white tip on tail, white...
Akita Puppy for Sale near Kentucky, MOUNT WASHINGTON, USA. ADN-262740. Full Blooded American Akita pup
Full Blooded American Akita pup
Date listed: 05/29/2021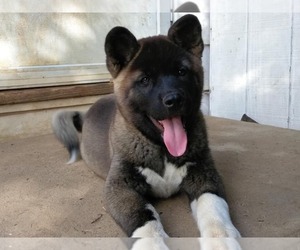 leia
Breed:

Price:

$600*

Nickname:

leia

Gender:

Female

Age:

15 Weeks Old

Location:

Distance:

Aprox. 170.4 mi from Chesapeake
If you are locate to Kentucky or surrounding areas, have a fenced in back yard and can provide training please contact us. Thanks *Please do not email or text or call if not in...
Similar Dog Breeds for Akita
Browse thru Akita Puppies for Sale near Chesapeake, Ohio, USA area listings on PuppyFinder.com to find your perfect puppy. If you are unable to find your Akita puppy in our Puppy for Sale or Dog for Sale sections, please consider looking thru thousands of Akita Dogs for Adoption. Also, be sure to check the Akita Dog Breeder listings in our Dog Breeder Directory, which feature upcoming dog litter announcements and current puppies for sale for that dog breeder. And don't forget the PuppySpin tool, which is another fun and fast way to search for Akita Puppies for Sale near Chesapeake, Ohio, USA area and Akita Dogs for Adoption near Chesapeake, Ohio, USA area. - also known as: Akita Inu, Japanese Akita, American Akita, Great Japanese Dog