Australian Cattle Dog Verified Dog Breeders in Oregon, USA, Page 1 (10 per page)
/
Australian Cattle Dog Dog Breeder near GRANTS PASS, OR, USA. SUBS-105868. Rogue Valley Kennels
Member since: 11/23/2018
Rogue Valley Kennels
Breeds: Australian Cattle Dog
Stud service available
Description:
Born and raised in picturesque Southern Oregon, our Australian Cattle Dogs are registered with the American Stock Dog Registry and the North American Purebred Registry. Our dogs...
View more...
Australian Cattle Dog Dog Breeder near DOVER, OR, USA. SUBS-251278. TC Stables
Member since: 04/03/2021
TC Stables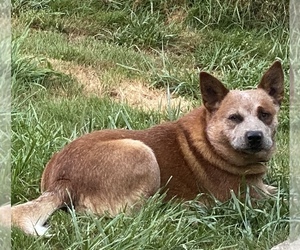 Breeds: Australian Cattle Dog
USA DOVER, OR, USA
Description:
Farm, Family, Kids and Critters: Our ACDs are family raised, with early socializing, a veterinarian recommended worming and vaccination schedule, and early housetraining. Our dogs...
View more...
Breed Mixes of Australian Cattle Dog
Similar Dog Breeds for Australian Cattle Dog