Biewer Terrier Verified Dog Breeders near Indianapolis, Indiana, USA, Page 1 (10 per page)
/
Biewer Terrier Dog Breeder near BETHEL, OH, USA. SUBS-389566. Cedar Point Ranch
Member since: 05/19/2022
Cedar Point Ranch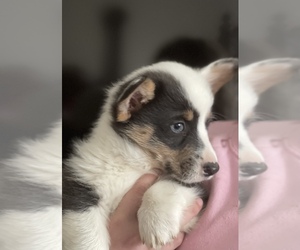 Breeds: Biewer Terrier (+2)
USA BETHEL, OH, USA
Distance: Aprox. 124.5 mi from Indianapolis
Description:
Raising high quality miniature horses, Nigerian Goats, Yorkshire Terriers, Pembroke Corgis and Biewer Terriers. Quality breeding and show dogs plus beautiful pets. ♥️
View more...
Biewer Terrier Dog Breeder near PLAINFIELD, IL, USA. SUBS-55508. Stellar StarDust Babydolls
Member since: 12/08/2017
Stellar StarDust Babydolls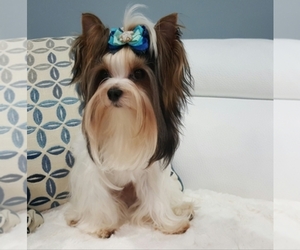 Breeds: Biewer Terrier
Distance: Aprox. 166.3 mi from Indianapolis
Description:
We specialize in raising healthy,well balanced puppies with outstanding looks.Home raised in family environment.Imported parents moistly champion sired,champion...
View more...
Similar Dog Breeds for Biewer Terrier