Biewer Terrier Verified Dog Breeders near Louisville, Kentucky, USA, Page 1 (10 per page)
/
Biewer Terrier Dog Breeder near BETHEL, OH, USA. SUBS-389566. Cedar Point Ranch
Member since: 05/19/2022
Cedar Point Ranch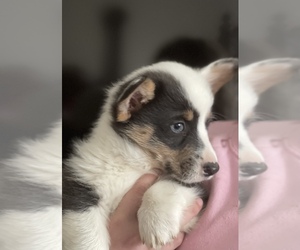 Breeds: Biewer Terrier (+2)
USA BETHEL, OH, USA
Distance: Aprox. 103.1 mi from Louisville
Description:
Raising high quality miniature horses, Nigerian Goats, Yorkshire Terriers, Pembroke Corgis and Biewer Terriers. Quality breeding and show dogs plus beautiful pets. ♥️
View more...
Biewer Terrier Dog Breeder near CLARKRANGE, TN, USA. SUBS-116045. American Biewers
Member since: 02/01/2019
American Biewers
Breeds: Biewer Terrier
Distance: Aprox. 147.7 mi from Louisville
Stud service available
Description:
.americanbiewers- All of our Biewer Terriers are DNA and Health tested. We give a LIFETIME health guarantee, UTD on shots and worming, micro-chipped and vet checked. Our top...
View more...
Similar Dog Breeds for Biewer Terrier