Boxer Puppies for Sale near Lancaster, Pennsylvania, USA, Page 1 (10 per page)
Boxer Puppy for Sale near Pennsylvania, LANCASTER, USA. ADN-296520. Boxer AKC
Boxer AKC
Date listed: 10/07/2021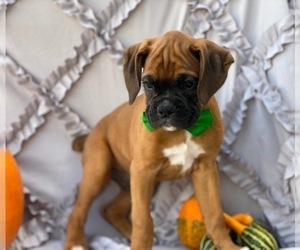 Cedric
Breed:

Price:

$795

Nickname:

Cedric

Gender:

Male

Age:

14 Weeks Old

Location:

Distance:

Aprox. 0.3 mi from Lancaster
Upbeat and playful, high energy puppy that is very affectionate..call today to meet or to arrange delivery options
Boxer Puppy for Sale near Pennsylvania, LANCASTER, USA. ADN-296274. Boxer
Boxer
Date listed: 10/06/2021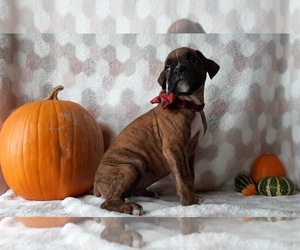 Dino
Breed:

Price:

$1,095

Nickname:

Dino

Gender:

Male

Age:

9 Weeks Old

Location:

Distance:

Aprox. 0.3 mi from Lancaster
Upbeat and playful puppy, affectionate and high energy...more beautiful in person, aca registered, call today to set up a meet and greet, delivery also available air/ground
Boxer Puppy for Sale near Pennsylvania, LANCASTER, USA. ADN-296273. Boxer
Boxer
Date listed: 10/06/2021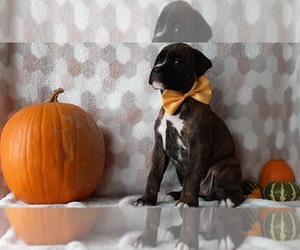 Fawn
Breed:

Price:

$1,095

Nickname:

Fawn

Gender:

Female

Age:

9 Weeks Old

Location:

Distance:

Aprox. 0.3 mi from Lancaster
Upbeat and playful puppy, affectionate and high energy...more beautiful in person, aca registered, call today to set up a meet and greet, delivery also available air/ground
Boxer Puppy for Sale near Pennsylvania, LANCASTER, USA. ADN-296272. Boxer
Boxer
Date listed: 10/06/2021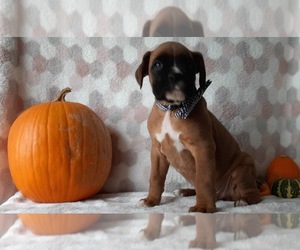 Tyson
Breed:

Price:

$1,095

Nickname:

Tyson

Gender:

Male

Age:

9 Weeks Old

Location:

Distance:

Aprox. 0.3 mi from Lancaster
Upbeat and playful puppy, affectionate and high energy...more beautiful in person, aca registered, call today to set up a meet and greet, delivery also available air/ground
Boxer Puppy for Sale near Pennsylvania, LANCASTER, USA. ADN-296271. Boxer
Boxer
Date listed: 10/06/2021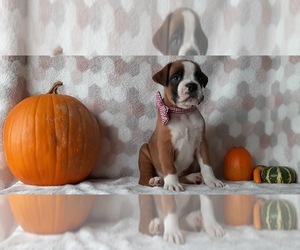 Chief
Breed:

Price:

$1,095

Nickname:

Chief

Gender:

Male

Age:

9 Weeks Old

Location:

Distance:

Aprox. 0.3 mi from Lancaster
Upbeat and playful puppy, affectionate and high energy...more beautiful in person, aca registered, call today to set up a meet and greet, delivery also available air/ground
Boxer Puppy for Sale near Pennsylvania, LANCASTER, USA. ADN-296270. Boxer
Boxer
Date listed: 10/06/2021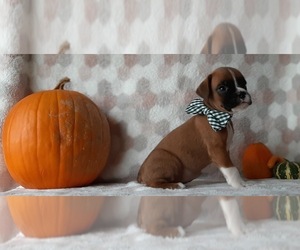 Bach
Breed:

Price:

$1,095

Nickname:

Bach

Gender:

Male

Age:

9 Weeks Old

Location:

Distance:

Aprox. 0.3 mi from Lancaster
Upbeat and playful puppy, affectionate and high energy...more beautiful in person, aca registered, call today to set up a meet and greet, delivery also available air/ground
Boxer Puppy for Sale near Pennsylvania, LANCASTER, USA. ADN-296269. Boxer
Boxer
Date listed: 10/06/2021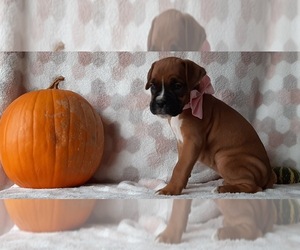 Agatha
Breed:

Price:

$1,095

Nickname:

Agatha

Gender:

Female

Age:

9 Weeks Old

Location:

Distance:

Aprox. 0.3 mi from Lancaster
Upbeat and playful puppy, affectionate and high energy...more beautiful in person, aca registered, call today to set up a meet and greet, delivery also available air/ground
Boxer Puppy for Sale near Pennsylvania, LANCASTER, USA. ADN-296268. Boxer
Boxer
Date listed: 10/06/2021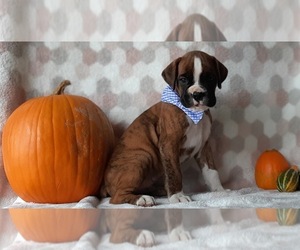 Frazier
Breed:

Price:

$1,095

Nickname:

Frazier

Gender:

Male

Age:

9 Weeks Old

Location:

Distance:

Aprox. 0.3 mi from Lancaster
Upbeat and playful puppy, affectionate and high energy...more beautiful in person, aca registered, call today to set up a meet and greet, delivery also available air/ground
Boxer Litter of Puppies for Sale near Pennsylvania, ALLEGHENY, USA. ADN-301574. Steel City Boxers
Steel City Boxers
Date listed: 10/25/2021
Litter of 6
Breed:

Price:

$2,500

Nickname:

Litter of 6

Gender:

Male(s) and Female(s)

Age:

5 Weeks Old

Location:

Distance:

Aprox. 195.6 mi from Lancaster
Champion AKC Boxer pups. Mother and older brother "same mom and dad"on premises. 3 males, 3 females. 2 Super sealed black and white, 2 reverse Brendle and 2 Brendle. Tails and...
Boxer Puppy for Sale near Pennsylvania, Altoona, USA. ADN-06231296748. Light Boy
Light Boy
Date listed: 10/18/2021
Breed:

Price:

$1,800

Nickname:

Gender:

Male

Age:

Baby

Location:

USA Altoona, PA, USA
Posted Breed: Boxer. AKC registered boxers. Both parents on premises. Will be raised with cats and small children. Will have dewclaws removed, tails docked, dewormed and first...
Browse thru Boxer Puppies for Sale near Lancaster, Pennsylvania, USA area listings on PuppyFinder.com to find your perfect puppy. If you are unable to find your Boxer puppy in our Puppy for Sale or Dog for Sale sections, please consider looking thru thousands of Boxer Dogs for Adoption. Also, be sure to check the Boxer Dog Breeder listings in our Dog Breeder Directory, which feature upcoming dog litter announcements and current puppies for sale for that dog breeder. And don't forget the PuppySpin tool, which is another fun and fast way to search for Boxer Puppies for Sale near Lancaster, Pennsylvania, USA area and Boxer Dogs for Adoption near Lancaster, Pennsylvania, USA area. - also known as: German Boxer, Deutscher Boxer