Golden Labrador
Golden Labrador is a mix of
| | |
| --- | --- |
| Overview: | The Golden Labrador is a mix between the Golden Retriever and the Labrador Retriever. This breed is an excellent companion for most families. |
| Breed Group: | Unspecified |
| Weight (lbs): | 60-100 |
| Height (in): | 20-24 |
| Colors: | black, yellow, chocolate, golden |
| Coat: | The coat is medium length and either straight or feathered. |
| Character: | Golden Labradors are loving, intelligent and easy to train. |
| Temperament: | Golden Labradors get along well with children and other pets. |
| Care: | The coat needs to be brushed a few times each week and bathed occasionally. |
| Training: | Golden Labradors learn quickly and train easily. |
| Activity: | This breed needs plenty of exercise. |
| Life Expectancy: | 10-12 |
Golden Labrador Puppy for Sale near ROSWELL, GA, USA. ADN-255721. Labrador 3 months old
$600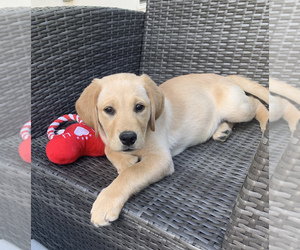 includes complete akc registration, utd injections, rabies, deworming several times, all health checks up to date.
Zoe
Golden Labrador
Golden Labrador Puppy for Sale near FORT COLLINS, CO, USA. ADN-254161. Cosmo
BEST OFFER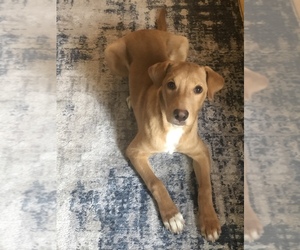 Hi, I am Cosmo, a 5 months old golden retreiver mix puppy. I joined petco for level 1 personal trainer. I am friendly with pets and kids. I know how to set, down and come. For...
Cosmo
Golden Labrador
Similar Dog Breeds for Golden Labrador
Quick Breed Selector
0 - not important, 1 - smallest, 10 - largest