Verified Dog Breeders in Massachusetts, USA, Page 1 (10 per page)
PuppyFinder.com is your source for finding a Verified Dog Breeders in Massachusetts, USA area. Browse thru our ID Verified Dog Breeders listings to find your perfect breeder in your area.
Member since: 06/28/2016
Heartland Pupies LLC
My goal is to provide families with happy healthy puppies
Member since: 06/20/2018
Toole Family Retrievers
Breeds: Golden Retriever
USA FORT WALTON BEACH, FL, USA
Description:
Our breeding parents are family pets. Litters will not be frequent, and will be whelped in a loving family home. All puppies are vet checked, current on vaccinations, and in...
View more...
Member since: 03/21/2018
Predominant Bullies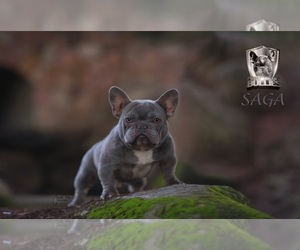 Breeds: French Bulldog (+1)
USA FRESNO, CA, USA
Stud service availiable
Description:
love and respect all dogs. we carry The Best Of the Best. Instagram _predominantbullies_ anthony_predominantbullies . Web ww.predominantbullies
View more...
Member since: 06/15/2018
Harrisons Paws and Prints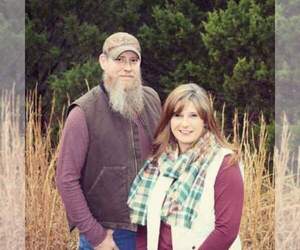 Breeds: Siberian Husky
Description:
We specialize in Husky puppies. With every puppy we sell you can expect and up to date shot record, current veterinarian health exam, microchip and United All Breed Registration....
View more...
Member since: 06/18/2019
Poodles n Doodles
Poodles n' Doodles is home of the best Irishdoodles and Labradoodles! Doodles are wonderful family pets! They are home raised and make excellent service...
Member since: 06/13/2019
Luellas Blues AKC English Bulldogs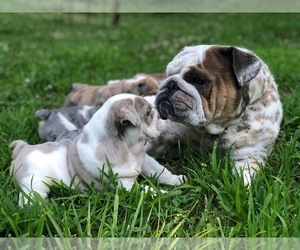 Rare Color English Bulldogs. Blue Tri Merle English Bulldogs, 4 Blue Tri Merle Males and 1 Sable (Possible Ghost Merle DNA PENDING) Female. Available on 06/28/2019. Taking...
Member since: 06/17/2019
Golden Sunshine
Our puppies are cuddled, loved, and family raised. The dad is an American golden, and the mom is an English cream golden retriever.These pupppies were born on May 13th, 2019,and...
Member since: 06/08/2019
Deer Valley Doodles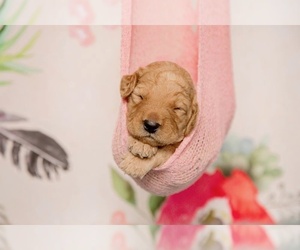 We breed standard and mini multi generational goldendoodles, F2 and F2B. We currently have 8 goldendoodles, 5 girls and 3 boys. They were born on May 1st and will be ready to go...
Member since: 06/06/2019
AKC KING CHARLES CAVALIER SPANIEL PUPPIES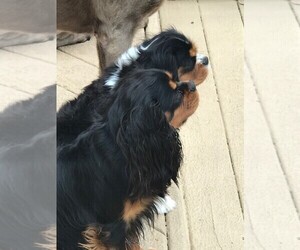 FEMALE BLACK & TAN AKC CAVALIER PUPPIES WITH CHAMPIONSHIP BLOODLINES READY FOR PLACEMENT JUNE 16 2019. DAM TRICOLOR 16LBS, SIRE BLACK & TAN 18 LBS. WORMED, 1ST...
Member since: 05/22/2019
Wandering Acres Ranch
Welcome to Wandering Acres Ranch! We breed Australian Shepherds. Our goal is to have well rounded family dogs, working dogs and dogs that do well in the show ring. We are striving...