Double Doodle Verified Dog Breeders in Utah, USA, Page 1 (10 per page)
Double Doodle Dog Breeder near PAYSON, UT, USA. SUBS-130624. Oh So Adorable Doodles
Member since: 05/12/2019
Oh So Adorable Doodles
Breeds: Double Doodle
USA PAYSON, UT, USA
Description:
OhSoAdorableDoodles QUALITY HOME-RAISED DOODLE PUPPIES, FROM A QUALITY DOODLE BREEDER Producing the most adorably cute teddy bears. Top quality, Superiorly intelligence, Gentle...
View more...
Double Doodle Dog Breeder near WOODS CROSS, UT, USA. SUBS-83563. Burnetts Doodles
Member since: 07/01/2018
Burnetts Doodles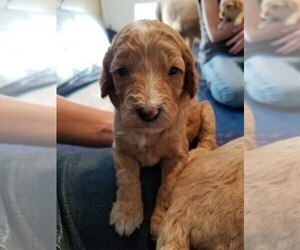 Breeds: Double Doodle
Description:
Located in Utah, I breed family dogs: raised in a family, ready for a family. We are not a kennel and our dogs are raised in our home so they'll be ready to...
View more...
Similar Dog Breeds for Double Doodle