Mal-Shi Verified Dog Breeders in North Carolina, USA, Page 1 (10 per page)
/
Mal-Shi Dog Breeder near GREENVILLE, NC, USA. SUBS-360136. Small none shedding Breeds
Member since: 03/25/2022
Small none shedding Breeds
Beautiful male and female small non-shedding puppies available. Yorkshire Terriers, maltese, Morkies, shihtzu's, malshi, YorkiPoo, Maltezu, and more :) raised in a...
Mal-Shi Dog Breeder near PILOT MOUNTAIN, NC, USA. SUBS-379733. The Whites Breeders Club
Member since: 05/02/2022
The Whites Breeders Club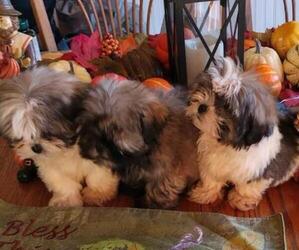 We are a family owned business. We breed malshis(teddy bears) and soon full blooded shih-tzu. (Non registered) We also breed full blooded beagles. AKC, and non registered.
Similar Dog Breeds for Mal-Shi