DYLAN - BELGIAN SHEPHERD MALINOIS / HOUND / MIXED (SHORT COAT) DOG FOR ADOPTION
Pacolet, SC, USA
Email Owner
Quick navigation
DYLAN - BELGIAN SHEPHERD MALINOIS / HOUND / MIXED (SHORT COAT) DOG FOR ADOPTION
Mutt Dogs For Adoption in Pacolet, SC, USA
For Adoption
Nickname:

Dylan

Breed

Gender

Male

Age

Adult

Location

Pacolet, SC, 29372 USAUSA
Description
Posted Breed: Belgian Shepherd Malinois / Hound / Mixed (short coat). Adoption Fee: $99. Thank you for your interest in dog who needs a new home. Adoption can be one of the most fulfilling experiences in your life and especially in the life of your new canine companion. A note to those looking at CPR. We have no perfect dogs - but many of our dogs have proven to be perfect for a certain someone. Our job is to find those someone's. Our most successful adopters come to CPR not because they want a dog. They come to us because they want to give a dog a home. We urge all of our potential adopters not to fall in love with a picture. While we like to know what you like in looks, a dog is more than a pretty face. Our goal is to match you with the best possible pet for you and your home. We want to create furever families. Our descriptions contain all that we know about this dog today. We'll update as more information is known. Are you looking to adopt within the next 30 days? If so please visit our webpage at .carolinapoodlerescue and complete the application. You'll find it in the menu on the left hand side. You'll also find a total listing of all our dogs available. Just browsing but interested in poodles and poodle mixes? Please drop a note to applicationscarolinapoodlerescue with your name, address and phone # and email. We'll add you to our mailing list. thanks the CPR Adoption team I'm going to be somebody some day! Date into Rescue: 9/9/2017 Reason for being in rescue: I'm a Hurrican orphan Foster location: Dreamweaver Farms, Pacolet SC Special Needs? none noted- I do have a small mass on the right side of my eye but I am in no pain Weight: 54 lbs Height: estimated 22" at the shoulder Spayed/Neutered: Yes Adoption Fee: $99 Fence needed? Yes, I really need a place to run and play off leash. If you don't have a fence do you have a dog park near by? What kind of home would be best for me? Dylan needs an active home that could possibly give him a job to do! Dylan still does not get along with other dogs and would do best as your one and only boy. What is my personality like? Dylan is most certainly the type of dog that doesn't let his smelling senses go to waste. Everywhere he goes, he is sniffing everywhere out. Once he starts, it is hard to divert his attention. He could make a great nose work dog. The caregivers have been working with him and have noticed he has gotten better with listening. Dylan is extremely intelligent with a lot of drive. He knows how to sit and has the potential to learn so much more. He is very treat motivated! Even though he is athletic, he still has his sweet/laid back side from time to time. CPR coordinates with other rescues during times of disaster and Dylan was caught in a disaster - a hurricane. Dylan does not need a ton of attention, but we think that he will bond with that right person and be a very loving and loyal dog. Recently, we took him on a trip to the lake. He got a fish hook caught in his paw. While we rushed him to the vet, he decided he could take care of it on his own. By the time we got there (a 5 minute drive), Dylan had already taken the hook out by himself and was ready for another adventure. He is one tough guy! How do I act when I first meet new people? Friendly but he pays more attention to things going on around him. Once he has sniffed everything out, he likes to be pet and loved on. He will approach you for attention, but doesn't beg for it. Other tips and tidbits: One of the "breed experts" here believes Dylan is a Belgian Shepherd/Malinois hound mix and he has the personality to go with it. He is still working on leash walking. He pulls with all of his might. But that can be helped with the right kind of harness and training. Dylan is very assertive and alert. You can't sneak anything by him! House trained? Dogs can be house trained if they are in the right environment and are allowed to follow a schedule as long as a physical reason doesn't keep them from being trained. A dog house trained in my home may not be in yours. We will help you teach your new dog this necessary skill and based on your schedule. Please note - we do not ship dogs. If you are interested in adopting, please take a look at the distance between the foster home location and your location and make sure you are willing to make that trip. Most of our dogs are at our farm in Pacolet, South Carolina. To apply, please visit our webpage at .carolinapoodlerescue and visit the tab on the left that directions you to the online application. Please note that when screening applications, we look at the entire home and then make suggestions based on what would be a good fit for your home. You are not being screened for a specific dog although we are looking to see what type of dog interests you - poodles or non poodles, color, age, etc. Others here may be a better fit for you. It is very difficult to get to know a living animal from a picture and a short description. Since we are constantly getting in new dogs, this may be a dog not in our listings yet. We want you to be very happy with your new companion and will make suggestions based on what you tell us about you. Thank you for considering CPR.
Mutt Dogs For Adoption in Pacolet, SC, USA
Physical Attributes

| | |
| --- | --- |
| Eye Color: | Black |
| Ear Type: | Droopy |
| Tail Type: | Long |
| Coat Length: | Short |
| Grooming Needs: | Low |
| Shedding Amount: | Moderate |

Behavioral Characteristics

| | |
| --- | --- |
| OK with Dogs: | No |
| OK with Cats: | No |
| Energy Level: | Moderate |
| Activity Level: | Moderately Active |
| Exercise Needs: | Moderate |
| Other: | |

Personality

Personality Characteristics

Obedient
Independent
Eager to Please
Intelligent

Additional Information
Organization name

Carolina Poodle Rescue

Location:

Pacolet, South Carolina, 29651 USAUSA
Breed overview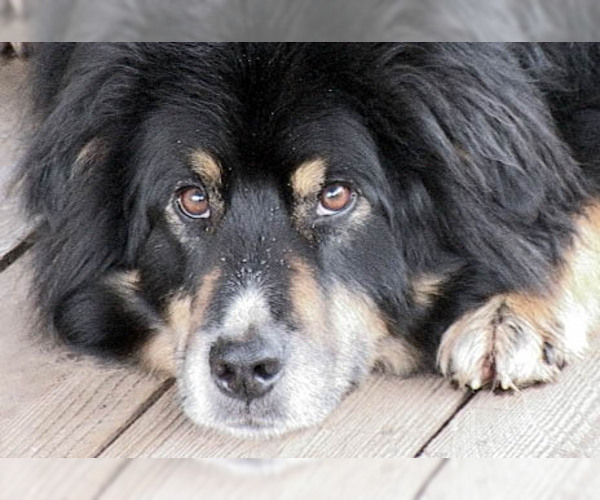 Overview:
A mongrel, mutt, or mixed-breed dog, is a dog that is not the result of breeding within an existing breed or to modify or create a breed and belongs to no breed. In the United States, the term "mixed-breed" is a favored synonym over "mongrel" among many who wish to avoid negative connotations associated with the latter term. The implication that such dogs must be a mix of defined breeds may stem from an inverted understanding of the origins of dog breeds. Pure breeds have been, for the most part, artificially created from random-bred populations by human selective breeding with the purpose of enhancing desired physical, behavioral, or temperamental characteristics. Dogs that are not purebred are not necessarily a mix of such defined breeds. Therefore, among experts and fans of such dogs, "Mongrel" is still the preferred term.
See more...
Adoption Tips
Puppyfinder.com strongly recommends reading these adoption tips before adopting a puppy.
Read it...