Poodle (Standard) Puppies for Sale near Myrtle, Missouri, USA, Page 1 (10 per page)
Poodle (Standard) Puppy for Sale near Arkansas, MOUNTAIN VIEW, USA. ADN-250454. POODLE PUPPIES FOR SALE
POODLE PUPPIES FOR SALE
Date listed: 03/30/2021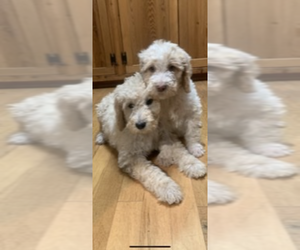 Litter of 6
Breed:

Price:

$1,200

Nickname:

Litter of 6

Gender:

Male

Age:

10 Weeks Old

Location:

Distance:

Aprox. 64.5 mi from Myrtle
CKC REGISTERED MALES IN MOUNTAIN VIEW, AR, USA. 8 WEEKS OLD AND READY TO MEET THEIR NEW FAMILY. PARTI AND SOLIDS. GENTLE DISPOSITION AND LOVE TO SNUGGLE
Poodle (Standard) Litter of Puppies for Sale near Missouri, HARTVILLE, USA. ADN-247481. AKC POODLE FAMILY
AKC POODLE FAMILY
Date listed: 03/14/2021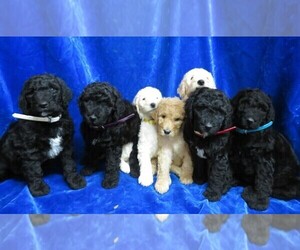 Litter of 7
Breed:

Price:

$900

Nickname:

Litter of 7

Gender:

Male(s) and Female(s)

Age:

10 Weeks Old

Location:

Distance:

Aprox. 85.8 mi from Myrtle
LITTER OF AKC REGISTERED STANDARD POODLE PUPPIES. THIS LITTER HAS SO MANY WONDERFUL PUPS TO CHOOSE FROM. THEY HAVE SUCH GENTLE DISPOSITIONS AND ARE SWEETER THAN CANDY! MALES AND...
Poodle (Standard) Litter of Puppies for Sale near Florida, TAMPA, USA. ADN-252722. Poodle puppies for sale 8133951196
Poodle puppies for sale 8133951196
Date listed: 04/10/2021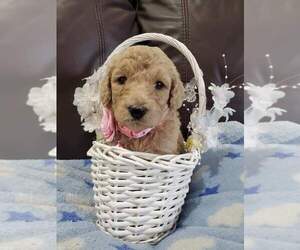 Litter of 9
Breed:

Price:

$1,650

Nickname:

Litter of 9

Gender:

Male(s) and Female(s)

Age:

8 Weeks Old

Location:

USA TAMPA, FL, USA
AKC Champion Bloodline, Cute puppies, health certificate call or Text 813.395.1196.These proud, fluffy pups were originally hunting dogs in northern Europe. Poodles are extremely...
Breed Mixes of Poodle (Standard)
Similar Dog Breeds for Poodle (Standard)
Browse thru Poodle (Standard) Puppies for Sale near Myrtle, Missouri, USA area listings on PuppyFinder.com to find your perfect puppy. If you are unable to find your Poodle (Standard) puppy in our Puppy for Sale or Dog for Sale sections, please consider looking thru thousands of Poodle (Standard) Dogs for Adoption. Also, be sure to check the Poodle (Standard) Dog Breeder listings in our Dog Breeder Directory, which feature upcoming dog litter announcements and current puppies for sale for that dog breeder. And don't forget the PuppySpin tool, which is another fun and fast way to search for Poodle (Standard) Puppies for Sale near Myrtle, Missouri, USA area and Poodle (Standard) Dogs for Adoption near Myrtle, Missouri, USA area. - also known as: Pudle, Caniche, Barbone