Rotterman Verified Dog Breeders in USA, Page 1 (10 per page)
/
Rotterman Dog Breeder near OCALA, FL, USA. SUBS-207225. Rotterman Puppies
Member since: 06/24/2020
Rotterman Puppies
Breeds: Rotterman
USA OCALA, FL, USA
Description:
Rotterman puppies for sale in Ocala, FL. I have 3 babies left. 1 red baby and 2 black and rust. The red baby is a male, and I have a male and female in the black and rust. Babies...
View more...
Rotterman Dog Breeder near HOUSTON, TX, USA. SUBS-180058. Houston Rottermans
Member since: 01/09/2020
Houston Rottermans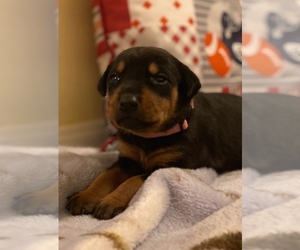 Breeds: Rotterman
USA HOUSTON, TX, USA
Description:
We are a Houston based family who love our family of dogs. Our dogs and puppies are raised with our children and have the perfect balanced temperament of being patient,...
View more...