Schnoodle (Giant) Verified Dog Breeders in USA, Page 1 (10 per page)
/
Schnoodle (Giant) Dog Breeder near DURHAM, NC, USA. SUBS-266578. Rising Star Family Dogs
Member since: 06/14/2021
Rising Star Family Dogs
Breeds: Schnoodle (Giant) (+3)
USA DURHAM, NC, USA
Stud service available
Description:
We have a dog training facility and also offer dogs already started in training as well as puppies from our own awesome parents that are raised with all the necessary neurological...
View more...
Schnoodle (Giant) Dog Breeder near BLUFFTON, IN, USA. SUBS-58281. Angelas Schnoodles
Member since: 12/23/2017
Angelas Schnoodles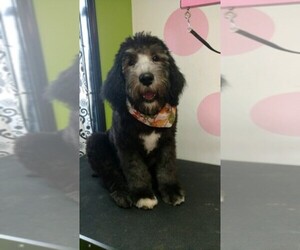 Breeds: Schnoodle (Giant)
Description:
Schnoodles are the perfect addition to any family! Friendly, laid back, sweet, loving, eager to please, and easy to train! They are so smart and they do not shed! Please visit...
View more...